SP Stories – Cambic Skog AB
Welcome to the new website of SP Maskiner
Welcome to the new website of SP Maskiner
We are happy to present our new website and hope that you will have a positive experience. The new site has a refreshed look and a clearer structure, but in the same time we have been careful that you as a visitor should recognize yourself.
Welcome to click around and please, have a look at our short film that presents an overview of the new site and structure.
New authorized dealer in Brazil
SP is pleased to announce that Lion Equipamentos has been appointed as authorized SP dealer for the Brazilian states of Parana, Santa Catarina and Rio Grande do Sul.
Headquartered in Curitiba/PR, Lages/SC, and Guaiba/RS, Lion performs its activities with 20 years of experience in the forestry business.Within its varied areas of performance, Lion stands out in the forestry market by its high-quality technical assistance and fast spare parts supply. With a high focus on customer service and field maintenance carried out by highly skilled and experienced staff members Lion is able to offer a great level of customer support.
"We are very happy to welcome Lion to the SP dealer network," says Anders Gannerud, SP International sales manager. "Lion is a perfect match for us and exactly the type of company and partner we are looking for when expanding our dealer network. Not only do they have a good experience from working with harvester heads and highly technical forest products, but they also share our commitment to putting the customer first by focusing on parts supply and customer support."
To learn more about Lion visit, www.lionequipamentos.com.br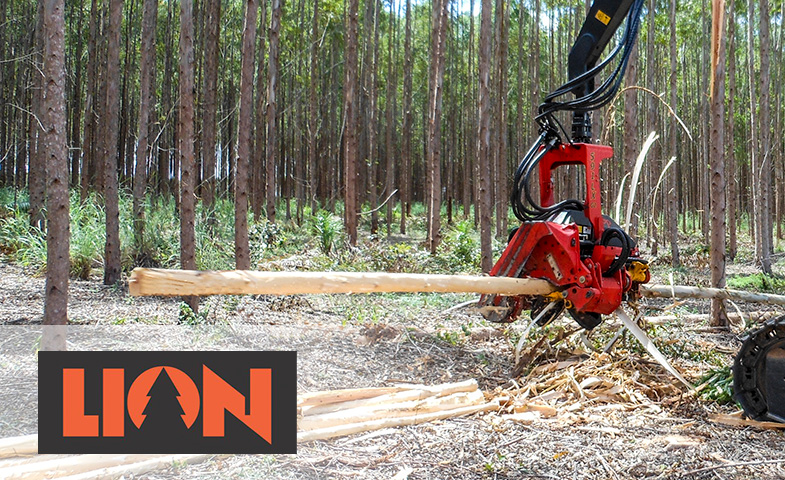 Length measuring unit with exceptionally high dependability
Our low friction concept – the key to a profitable felling
Our low friction concept – the key to a profitable felling
Harvester Heads from SP are all designed according to the low-fricition concept – five smart solutions that together generates high-performing Harvester Heads with optimal fuel and energy consumption and drastically reduced maintenance costs.
SP Stories – EISAB Skogsmaskiner AB
New reportage series – SP Stories
New reportage series – SP Stories
See the first episode in our reportage series, SP Stories, where we visit our customers and learn more about their experience of our Harvester Heads. In this episode we visit Svansele and Mano Skog AB who choose to install a SP 661 LF harvester head on their brand new John Deere 1470 G harvester.
SP Maskiner joins the Eco Log Group
A strong overall supplier when SP Maskiner joins the Eco Log Group
In the spring, the merger between Eco Log and Gremo was announced. Now SP Maskiner AB is also joining the joint group and for Eco Log it is an important part of the company's long-term plan. Over the past two years, Eco Log has followed a clear growth strategy and Anders Gustafson, CEO of Eco Log, can state that the work so far is going according to plan.
– A lot has happened with us at Eco Log in a relatively short time, including the acquisition of the sales company Eco Log Försäljning AB and the merger with Gremo, which means that we now have the market's most comprehensive forwarder line-up. The merger with SP widens our range even more, making Eco Log a complete supplier with a comprehensive product that covers the many and varied needs of forestry across the Globe, says Mr Anders Gustafson.
The merger with SP means that a new Eco Log harvester head will be launched, based on SP technology but with Eco Log´s design and unique features.
– It is very exciting to develop and follow up the results on a unit optimized for Eco Log's machines. I am positive that it will be a very competitive combination, says Mr Anders Gustafson.
At the same time, production of SP´s existing range continues as before, and Martin Bredenfeldt, CEO of SP Maskiner AB, sees that the merger provides both stability and the opportunity to invest in the company and the products going forward.
– Today we offer units with high performance and quality, which we will of course continue with. Existing customers can feel completely confident that our current products and the SP brand remain and that we will also have the opportunity to invest in it even more in the future, says Mr Martin Bredenfeldt.
Facts about the merger between Eco Log and SP Maskiner AB The main owners of the two companies, Accent Equity and Weland, have agreed that the companies will merge under the Eco Log Group. The group will consist of Eco Log Sweden AB, Eco Log Försäljning AB, Gremo AB, Gremo Maskinservice AB and SP Maskiner AB. The head office will be located in Söderhamn while the operations for SP will continue to be conducted in Ljungby. In total, sales in the Eco Log Group are estimated to amount to approximately SEK 800 million in 2021. Sales of the regular unit range will continue to be handled via SP´s dealer network, while the new Eco Log units will be sold together with the machines via Eco Log's dealers.
SP Maskiner AB was founded in 1978 and is today a world-leading supplier of Swedish-made harvesting units with the concept of delivering units that fit all brands and models.
Accent Equity: http://www.accentequitypartners.se/ Weland Group: https://www.weland.com/sv-se/foeretaget/koncernen/
SP launches two new head models on Expoforest Brazil
SP will present two new harvester head models SP 661 E and SP 761 E on the Expoforest exhibition in Brazil 11-13th of April. Both heads are specifically designed for harvesting and debarking of plantation grown eucalyptus. Thanks to the state of the art hose routing and heavy duty design in combination with superior debarking efficiency and high speed feeding, the SP 661 E and SP 761 E are built to offer highest productivity, reliability and profitability.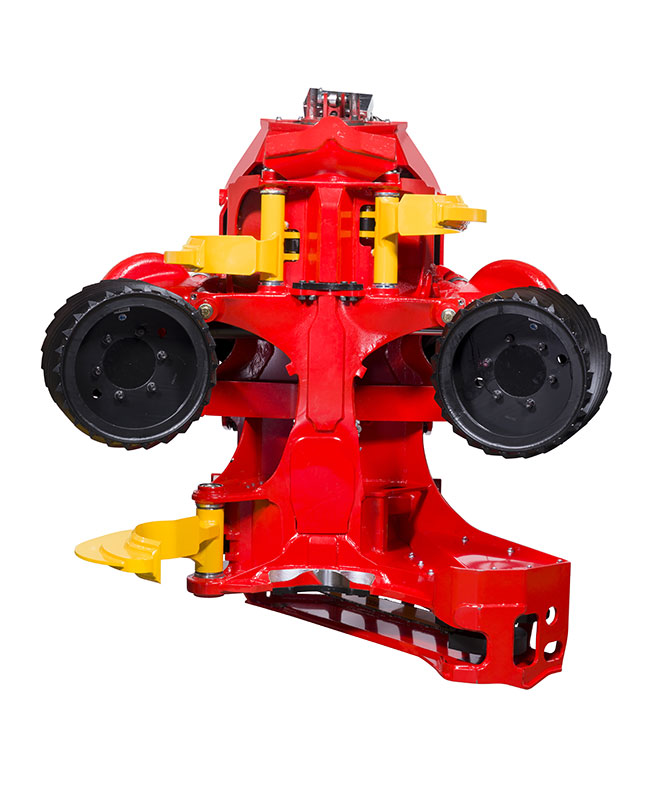 The SP 661 E is optimized for tree diameters
from 100 to 250 mm.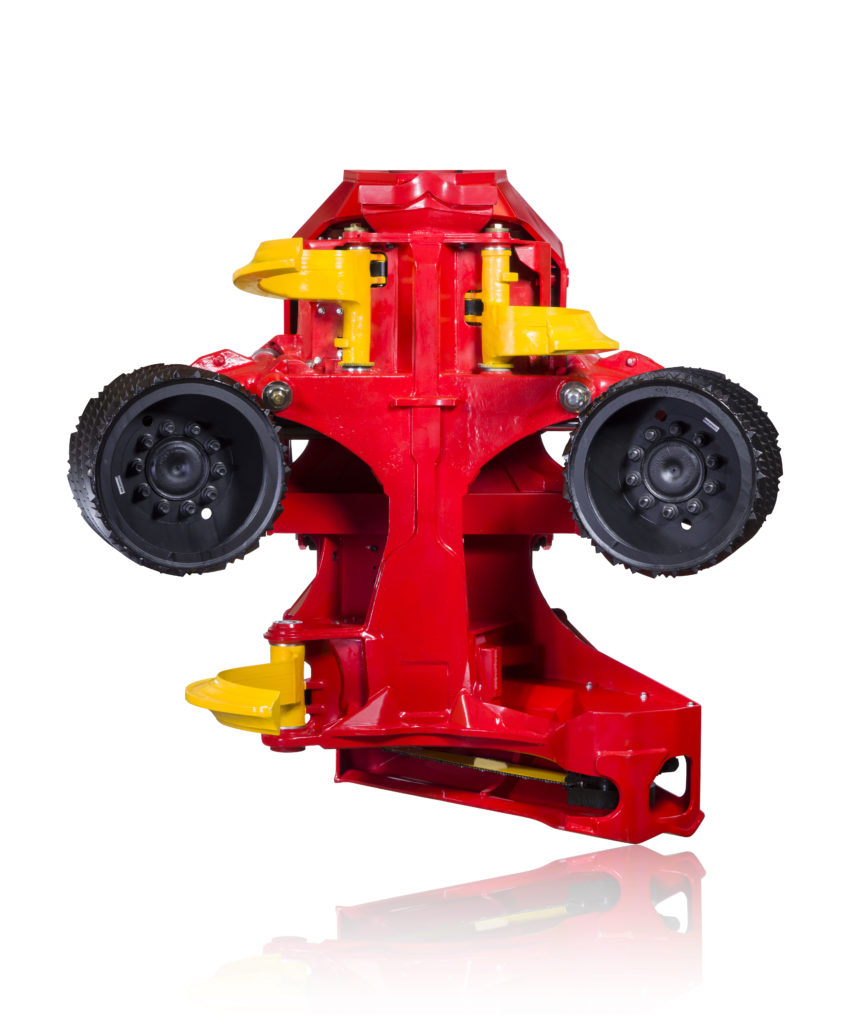 he SP 761 E is optimized for tree diameters
from 150 to 350 mm.
For more information welcome to contact Export sales manager Anders Gannerud.